You've heard this story before… because this is the world we live in.
Monopolised. By mongrels.
However – and the irony is – that which sustains this system is us. The money earners, money spenders, account payers… Sadly though, when that which we are paying for is derailed, our querying and solution-seeking reveals the starkly substandard, defective and senseless approach that brand custodians employ in order not to do their jobs. On a good day and with sense of humour in tact (now absent altogether), I view my musings with MTN like a badly-produced soap opera – albeit far more painful and without the excessive sex. On a bad day, seeking resolution from MTN feels like it would if you were drowning… and someone handed you a baby.
Just like any good soap opera, this crisis has more than one storyline running concurrently: Incompetence renders new iPad inept and The Vacuous Value of having MTN handset insurance.
The Vacuous Value of having MTN handset insurance
Monday, 6 October
My iPhone 5S was damaged in an unfortunate car-swapping driveway accident that left it looking like this:
I went to the MTN Service Centre in Morningside, Johannesburg to proceed with the claim, where I was advised that it would be better to call 083 123 6084. That they would come and collect the phone from me in order to process the claim and issue me with a loan-phone in the meantime. Sounds great, right?
Try calling that number. The waiting time is longer than Katherine Kelly Lang has been Brooke on The Bold and the Beautiful. Hint: it's a really long time. She still holds the role she first kicked-off in 1987.
Without a cellphone, I decided it would be a good time to get a new iPad on a 3G contract – so as to stay in contact that way and then have that too once my phone was up and running. Now pay attention, because here's where the Incompetence renders new iPad inept storyline kicks off – and the two run concurrently.
Sunday, 12 October
Upon completing and submitting my ID that was copied and attached to the application1 – and successful vetting of my details – I was handed a new iPad with a credit card-sized SIM holder and shuffled on my way (it was the weekend and the store was closing). At home, I realised I had been issued the incorrect sized SIM for the iPad… so I would have to go back and get that sorted…
I work. So doing that is not as easy as it sounds. It comes down to trying during lunch which, coincidentally, is when everybody else is at the Service Centre too.
Monday, 20 October
I went back to the MTN Service Centre in Morningside to attempt strike 2 at the insurance claim and to table their simple-minded-SIM-issue, with the hopes of getting the correct sized SIM for the iPad applied for and issued. There, I also raised the issue of not being able to get through on083 123 6084 for my insurance claim…  The consultant called into the helpdesk from her MTN-issued phone. We spoke to Patrick Mfelang (Patrick.Mfelang@mtn.co.za) who assured me he would email the insurance claim form to me and we could try that route.
After (re)submitting my ID that was copied and attached to the (re)application2 for the correct SIM (but without any apology for the inconvenience of the incorrect SIM issue, nor the time or petrol used to make them aware of their error), I was issued with the correct-sized SIM card for the iPad issued.
Back at the office, I had in fact received Patrick's email; completed, submitted and received a response apologising for the potential delay, and that I would be contacted within 5 days.
Monday, 27 October
In the coming days, it was clear that no data was available (on the iPad), even with the second SIM issued. The MTN-SA icon appears in the top left corner, but without a signal and no internet connection available. Based on an application process that was "approved" on Sunday, 12 October – but one that had resulted in a 0% success rate and therefore no usage of said device – it was brutally clear that the employees appointed by MTN who work at the MTN Service Centre in Morningside are uninterested in / incapable of performing their roles.
So I tried the Social Media route:
And… with no Yello from the insurance department, I sent this email, to the insurance queries email address:
Responses: 0 
Tuesday, 28 October
With still not a Yello from the insurance department… I sent this email, to the insurance queries email address:

Responses: 0 
Wednesday, 29 October 
I try social media once again, regarding my handset insurance claim: 
I also reply directly via my inbox message, hoping to have some luck that way: 
After much, painful answer-seeking, I was told that my contract was on hold for a RICA issue: they needed a copy of my ID to effect the final approval… My ID (yes, still the same one) that they had taken, copied and submitted twice so far.
Further to furnishing the required details for the iPad SIM activation, and only to compound the issues at hand because I am obviously a) nuts, and b) a complete sucker for punishment, I further requested that my iPad contract be credited for the pro-rata charges from Sunday 12 October to when it would come online – for obvious reasons.

Responses regarding that query? Take a wild guess.
Thursday, 30 October 
Hallelujah Houston! We have a Yello! The iPad situation was resolved – a mere 19 days after the application process began – and thus concludes our Incompetence renders new iPad inept storyline.
Traction seemed infectious. On that same day, I received this (well written) communication from the insurance department:

I replied, just to confirm (further to a note on the actual claim form and through correspondence on Facebook) where they should reach me:

Sadly… that traction was short-lived.
No response regarding the credit note, and no call regarding my insurance claim have yet been received.
But… then this………
*drumroll*
Saturday, 1 November
I received this message (via Facebook) from Devan regarding my insurance claim:
I'm not quite sure what else to say or do at this point. I've provided my work number to them three times, knowing full well that they wouldn't be able to reach me on my cellphone…
Thanks to the inefficiency of people who don't (have to) think further than what they'll do with their hair on the weekend or how what they do in a role that pays them a salary, affects the men and women whose custom keeps them there, I am now literally at the end of my rapidly frayed rope.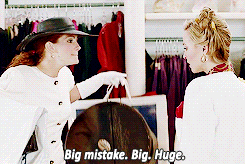 Ergo, I am smart. I am a writer. And creating work that builds brands is my playground.
So here we go… Today, this blog goes out and its link gets sent to one Paul Norman (to name but a few), Chief Human Resources and Corporate Affairs Officer at MTN.
Let's see, shall we?
Stay tuned for more from this beguiling albeit completely pointless soap opera. Pointless because if consultant #1 had done what they were supposed to do… we would not be here.
1 First time ID was successfully received by MTN
2 Second time ID was successfully received by MTN
© Dylan Balkind